TECHNOLOGY STAFFING & RECRUITMENT SOLUTIONS
Tired of Wasting Company Time and Resources?
With an average cost to hire of $22,562 to $31,970 with recruiting and loss of productivity, Woz U's proprietary talent development program helps you secure the correct talent and eliminate wasted effort, time and resources.
Our revolutionary approach can help close the skills gap and empower your company to compete in an increasingly digitized labor market:
WOZ U ENTERPRISE = TAILORED STAFFING SOLUTIONS
.
Dependable Talent Pipeline Model
• Woz U continually develops and renews a pool of talent tailored and vetted to your needs.
• Each of our technology talents has a STEM AA, BA or MA degree.
• Woz U customizes training specifically to your organization's culture.
• We provide internship experience through Woz U mentoring, coding help desk, and help on small client projects.
Contract-to-hire
At Woz U, we develop human capital with exclusive talent pools to supply you with:
• A custom-trained workforce to meet your business needs and strategies.
• Enhanced tech talent development aligned to your work challenges.
• 60 hours of help desk support for your existing tech talent to resolve hard-to-find skills development.
EXPERT STAFF TO MEET YOUR BUSINESS TECHNOLOGY DEMANDS
.
We have talented, expertly trained candidates ready-to-work for you. If your business is in need of experienced software developers, data scientists, or IT and cyber security specialists, take advantage of our dynamic talent pool:
COSTS TO HIRE OR CONTRACT EXCEEDS COST TO UPSKILL
.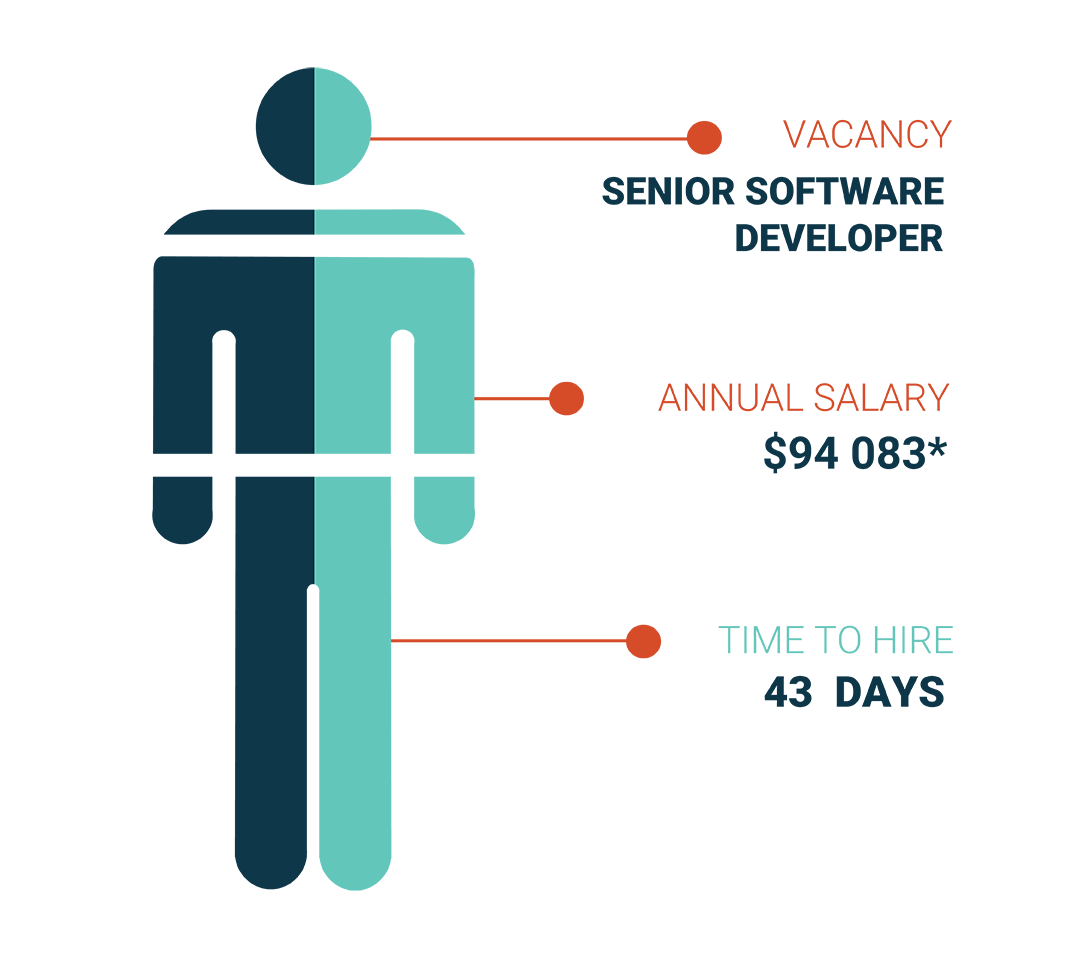 AVOID INCREASED OPERATING COSTS
.
COMPANIES WHO HAVE HIRED WOZ U GRADUATES TO JOIN THEIR WORKFORCE
.
Ready to streamline your business by hiring ready-to-work, qualified tech talent?